Meet Our Team
Welcome to Kitchen Fantasy
Ernie and Claudia have always loved spending time in the kitchen. They love trying new recipes, cooking together, and spending time with family and friends around the table. About 40 years ago, they decided to turn their passion into a business. They started Kitchen Fantasy, a store dedicated to culinary arts and tools. They continue to work hard to provide the best products and service to their customers. They are always looking for new ways to improve and expand their business.
Their dedication and passion for the culinary arts is evident in everything they do. Whether it's coming up with new recipes, testing out new kitchen gadgets, or simply spending time together in the kitchen, Ernie and Claudia truly enjoy everything about the culinary world.
Our Services
How We Can Help
Kitchen Fantasy is a specialty kitchen store located in Temecula, CA. We offer cooking classes, unique kitchen gadgets and tools, cookware, and utensils that you won't find at your average kitchen store. Our team is passionate about cooking and loves to share their knowledge with others. We believe that everyone should have the opportunity to learn how to cook delicious meals for their friends and family. Visit us today and come discover what you've been missing and continue your culinary journey!
About Our Cooking Classes
Kitchen Fantasy is more than your favorite source for top-quality cookware and kitchen equipment. Kitchen Fantasy is a community space and event center with an active demonstration kitchen. Treat yourself to the full experience! Come enjoy a fun-filled evening of camaraderie and culinary tips and tricks. Sample recipes while learning from our demonstration chefs as they work their kitchen magic. Classes are casual, intimate, and informative – so we welcome everyone from the novice to the seasoned home cook.
Professional Knife Sharpening
Knives that are sharp are safe knives. Moreover, a sharp knife makes cooking easier and more enjoyable, making the whole experience faster and easier. We can show you how to properly care for your knives, so they stay in good condition. You should only need to have your knives professionally sharpened every two years or so if you regularly hone and sharpen your knives at home. Our professional sharpening service will restore those dull knives to the super-sharp edge they had when you first bought them.
Cooking Gadgets
Kitchen Fantasy has a wide range of cooking gadgets, from the simple and straightforward to the more elaborate and sophisticated. Whether you're looking for an easy way to make your favorite recipes or you're looking to experiment with new techniques, we have the perfect kitchen gadget for you.
More About Kitchen Fantasy
Kitchen Fantasy is a specialty kitchen store located in Temecula, CA. They offer everything from cooking classes to kitchen gadgets of all kinds. They specialize in knife sharpening and offer some of the world's most renowned chef knives.
Kitchen Fantasy was founded by Ernie & Claudia Rodriguez who are lifelong Temeculans, both of whom share a passion for cooking. They opened the store with the goal of helping others achieve their culinary dreams. They believe that everyone should have access to high-quality kitchen tools and accessories, and they offer something for everyone, from beginner cooks to experienced chefs.
One of Kitchen Fantasy's specialties is knife sharpening. They offer a wide variety of knives, each one designed for a specific purpose. Their team of experts can sharpen any knife, no matter how dull it may be. They also offer a wide range of cooking classes, so that cooks of all levels can learn new techniques and improve their skills.
Kitchen Fantasy is committed to providing quality products and services at affordable prices. They are dedicated to helping their customers create unforgettable culinary experiences. Visit Kitchen Fantasy today to discover the possibilities!
Professional Chefs
Our Team
Chef Don is a Southern California native and a graduate of the International Culinary Art Institutes of California. He has been working in professional kitchens for over twelve years now.
Ernie has always loved to cook. It started as a young boy, helping his grandmother in the kitchen. From there, Ernie continued to refine his skills by working with chefs from all over the world. He has become a connoisseur of fine cuisine, and is passionate about teaching cooking and knife skills to others.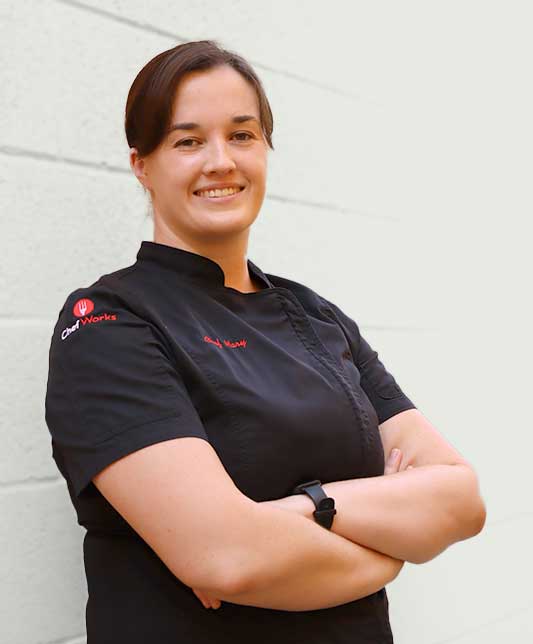 Mary Simpson has worked her way up through the ranks of Kitchen Fantasy. Starting as a Kitchen Helper back in 2013, she quickly demonstrated her passion for cooking and her willingness to learn. Under the guidance of ten different chefs – some from as far away as Tuscany, India, Morocco and Ireland – Mary has become an expert in various cooking techniques. Like a sponge, she absorbs the very best techniques from her mentors, and has developed her own unique style.
Contact Us:
Visit Us: Temecula, CA

27576 Ynez Road Suite H1, Temecula, CA, 92591

Call Us:  (951) 693-4264

Call us Monday-Friday 9:30-6pm, Saturday 10-6pm, Sunday 10-5pm

Is there any question you would like to ask us?