Ernie has always loved to cook. It started as a young boy, helping his grandmother in the kitchen. From there, Ernie continued to refine his skills by working with chefs from all over the world. He has become a connoisseur of fine cuisine, and is passionate about teaching cooking and knife skills to others.
Chef Richard Campos is Southern California native and a graduate of the Culinary Institute of America (1988). Hid kitchen career lasted almost 40 years and hr achieved Certified Executive Chef Certification from The American Culinary Federation (2012).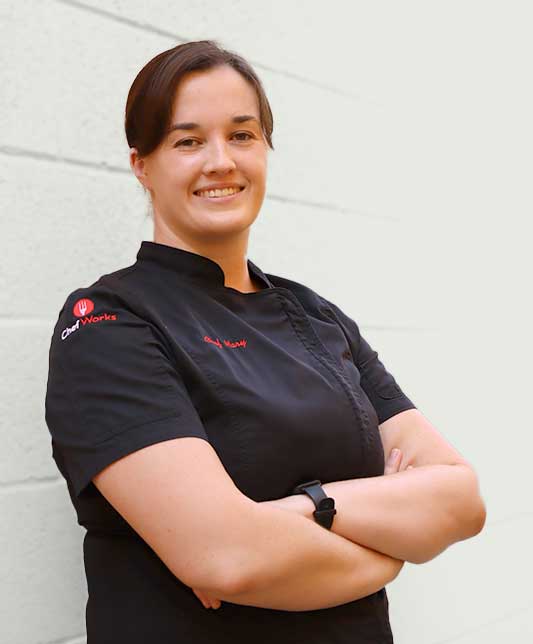 Mary Simpson has worked her way up through the ranks of Kitchen Fantasy. Starting as a Kitchen Helper back in 2013, she quickly demonstrated her passion for cooking and her willingness to learn. Under the guidance of ten different chefs – some from as far away as Tuscany, India, Morocco and Ireland – Mary has become an expert in various cooking techniques. Like a sponge, she absorbs the very best techniques from her mentors, and has developed her own unique style.